Celebrated Black Female Country Singer from Nashville, Tennessee.
Hindmarsh Productions has been designing the Cover Art for Ashlie Amber since her debut single 'Almost Love' was released in 2019. Since, Amber has gone on to release 9 singles across all major platforms and has a combined stream count of over 2 million.
We have provided 80+ graphics for Ashlie Amber including digital assets for all major music streaming platforms, social media tiles, business documents and theatre agreements.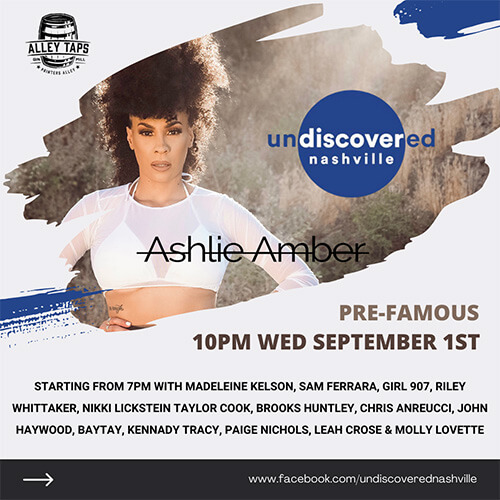 Hindmarsh Productions has produced & edited multiple lyric videos and performances for Ashlie Amber including the trailer for her solo headliner show 'I will always love you'.